About
The most reliable method for quantifying the pharmacodynamic properties of a new insulin preparation (onset of action; peak action; end of glucose-lowering action) is the euglycemic glucose clamp technique. Glucose is infused intravenously at a variable rate to maintain blood glucose at euglycemia following the administration of the test insulin preparation. Most often this will be a subcutaneous injection but the technique is adaptable for insulin delivered by other routes, e.g. pulmonary insulin, oral insulin. Clamp-derived time-action profiles are mandated by US and European regulators for market approval of new insulins and biosimilar insulins.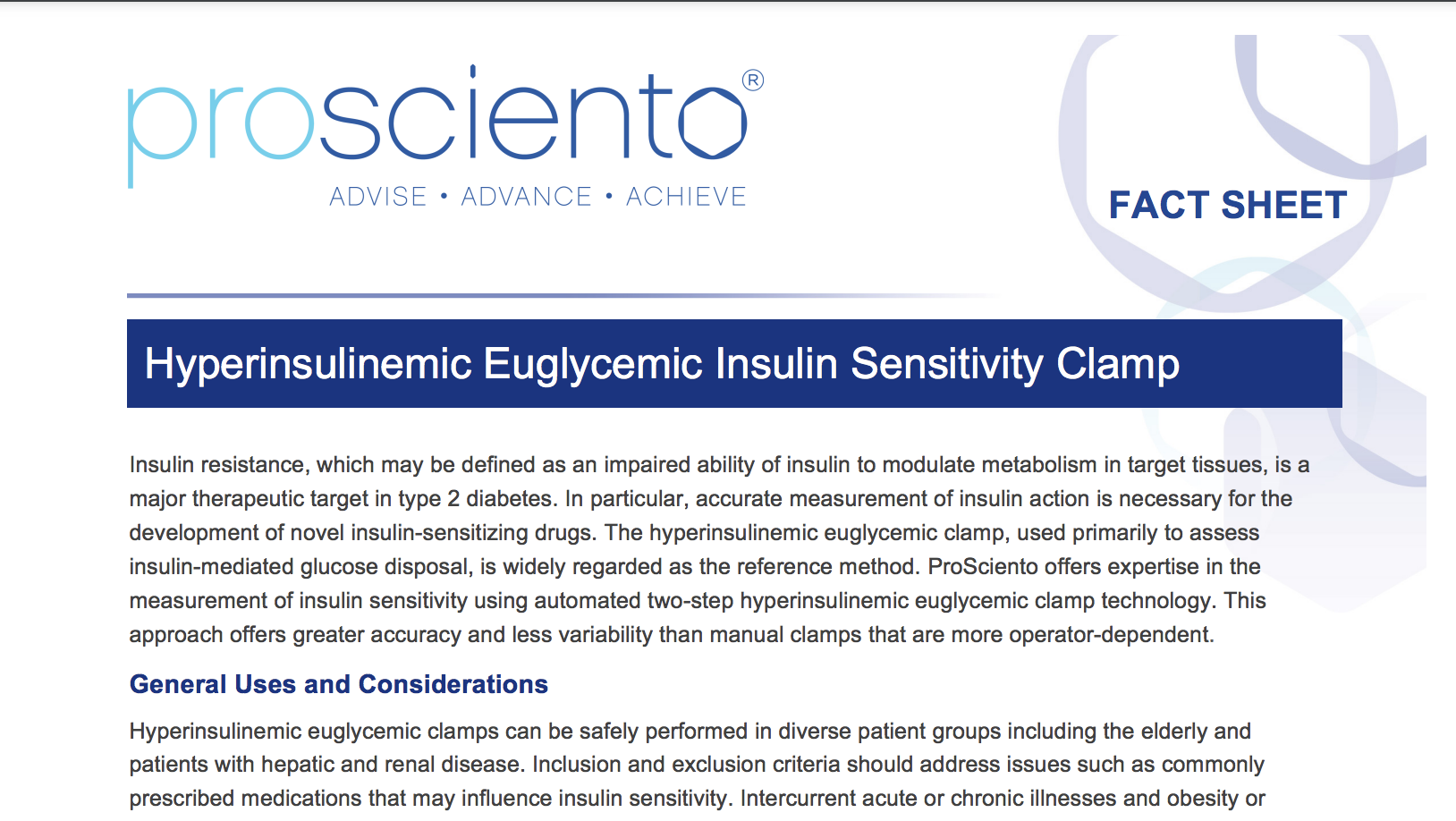 Recommended Materials
Articles
Single-dose euglycaemic clamp studies demonstrating pharmacokinetic and pharmacodynamic similarity between MK-1293 insulin glargine and originator insulin glargine (Lantus) in subjects with type 1 diabetes and healthy subjects.
Articles
Albiglutide does not impair the counter-regulatory hormone response to hypoglycaemia: a randomized, double-blind, placebo-controlled, stepped glucose clamp study in subjects with type 2
Fact Sheets
Hypoglycemic Clamp Studies
Related Solutions
Specialized Methods
Our Metabolic Focus